Octagon stage design, used for a few events in late 2021 & early 2022. Click here for some videos of a VJ set I did with this.
Jump to:
The hardware arrangement included:
4 projectors (Optoma HZ39HDR, 4000 lm each), with 3 covering the main structure
6 DMX strobes from Blizzard Lighting (Max L)
8 DMX uplights from Chauvet (Freedom Par Tri-6)
2 DMX moving heads / scanners (Eurolite TSL-150)
1 DMX haze machine
Portable truss system
Acrylic sheets attached to LED bars with magnets
Steel DIN rails (spray-painted black) for extra rigidity
Countless 3D printed brackets for the LEDs (PLA; will use PETG next time)
Custom TouchOSC interface
Mapping done with Madmapper
Software:
This was fun to make! I overestimated the strength of PLA with the 3D printed brackets, especially with the heavy acrylic panels hanging from those brackets, so I had to add some steel rods to keep the structure rigid.
And our cats like to play around the tripod base — so some remapping was needed for each event, as the structure shifted slightly each week 🙂
Photos
Scripted Lightshow
Scripted lightshow made with the Octagon structure. All visuals were realtime GLSL shaders (no video clips used). Madmapper cues were driven from the Ableton Live timeline, using this M4L device.
Setlist:
1. Doin' it Right (k?d remix) by Daft Punk
2. Doin' it Right V2 (k?d) remix by Daft Punk
3. Basketball by Giraffage
4. Resonate by Lucille Croft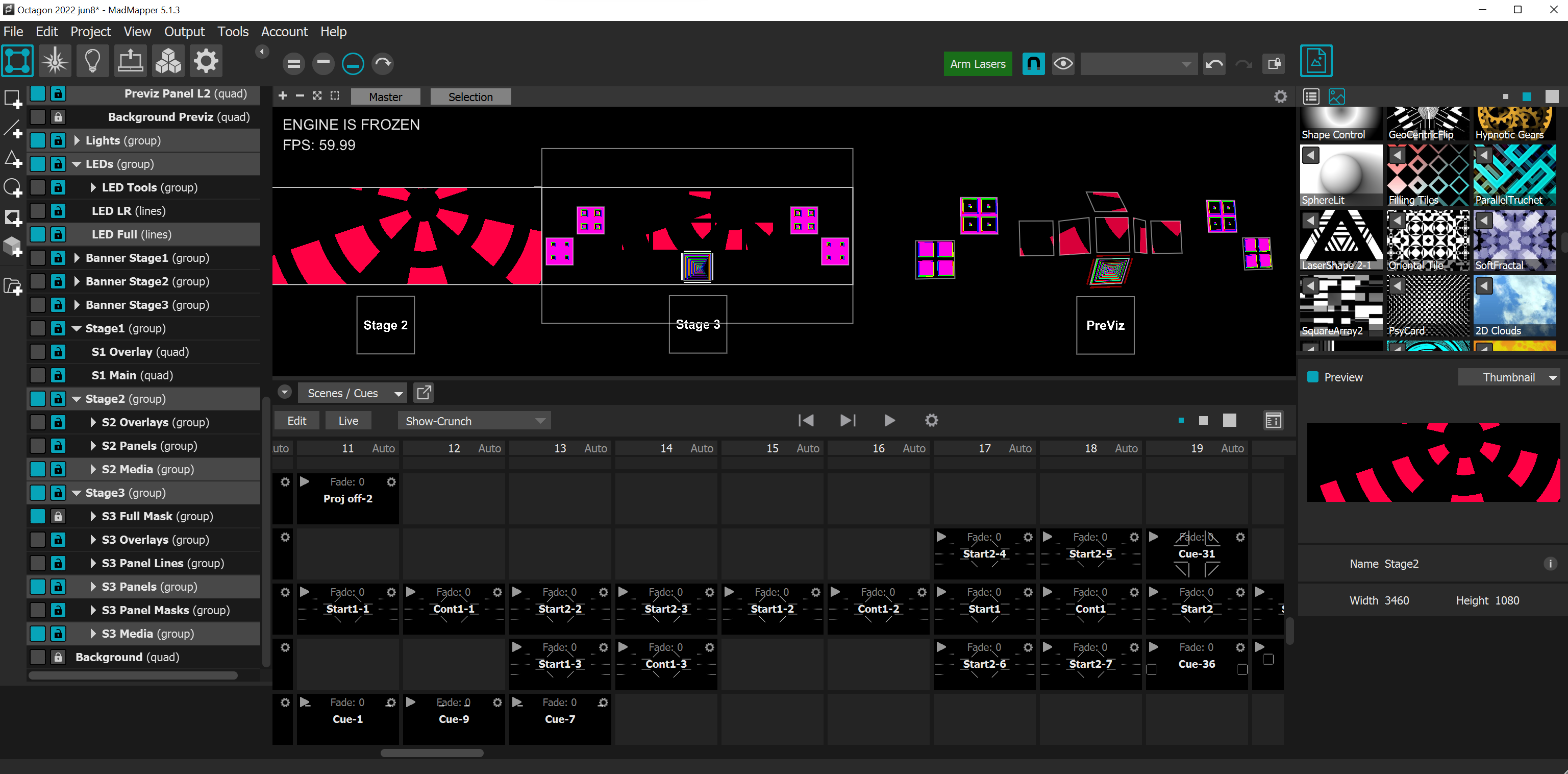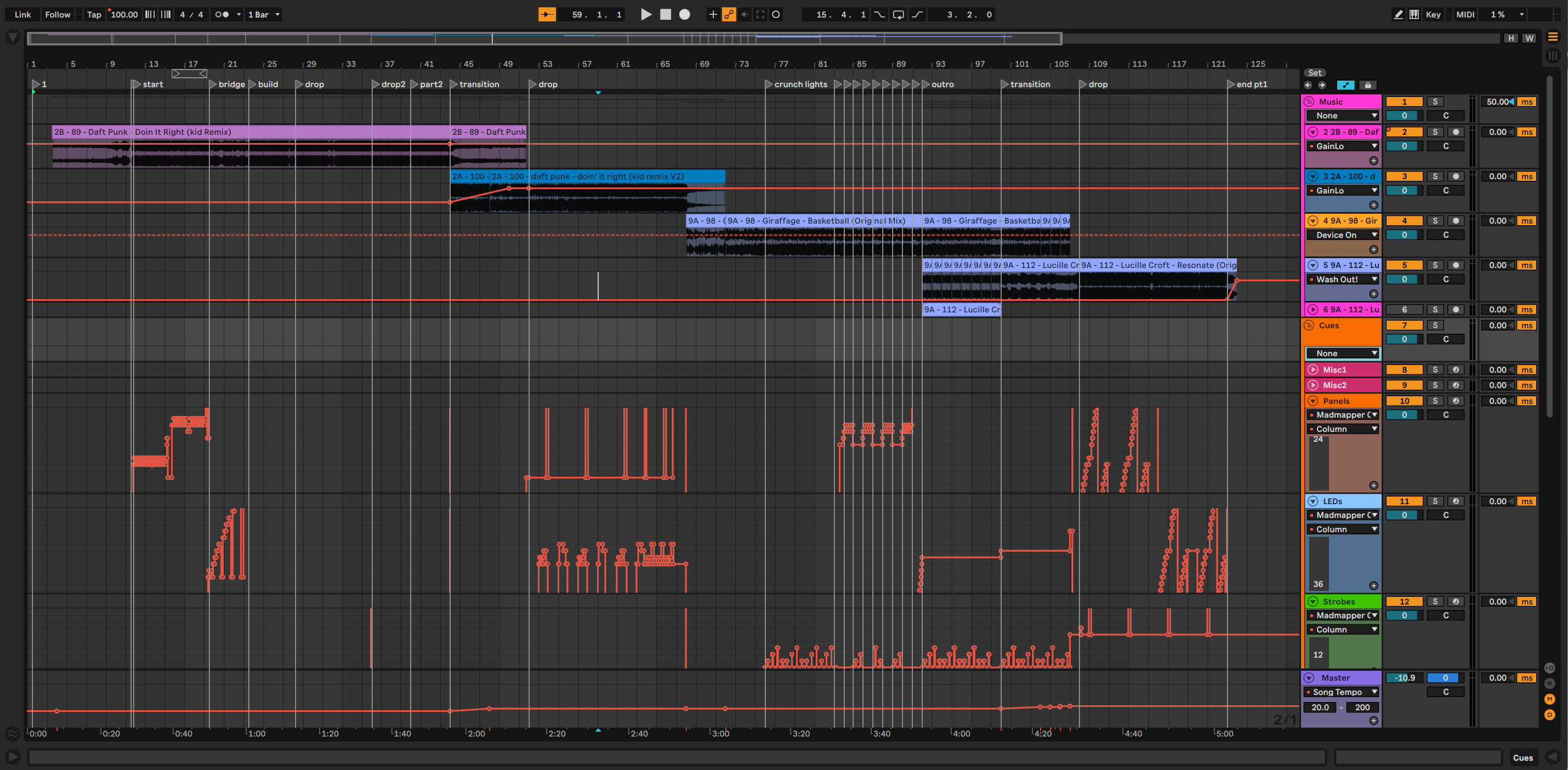 More Videos